THe powers that be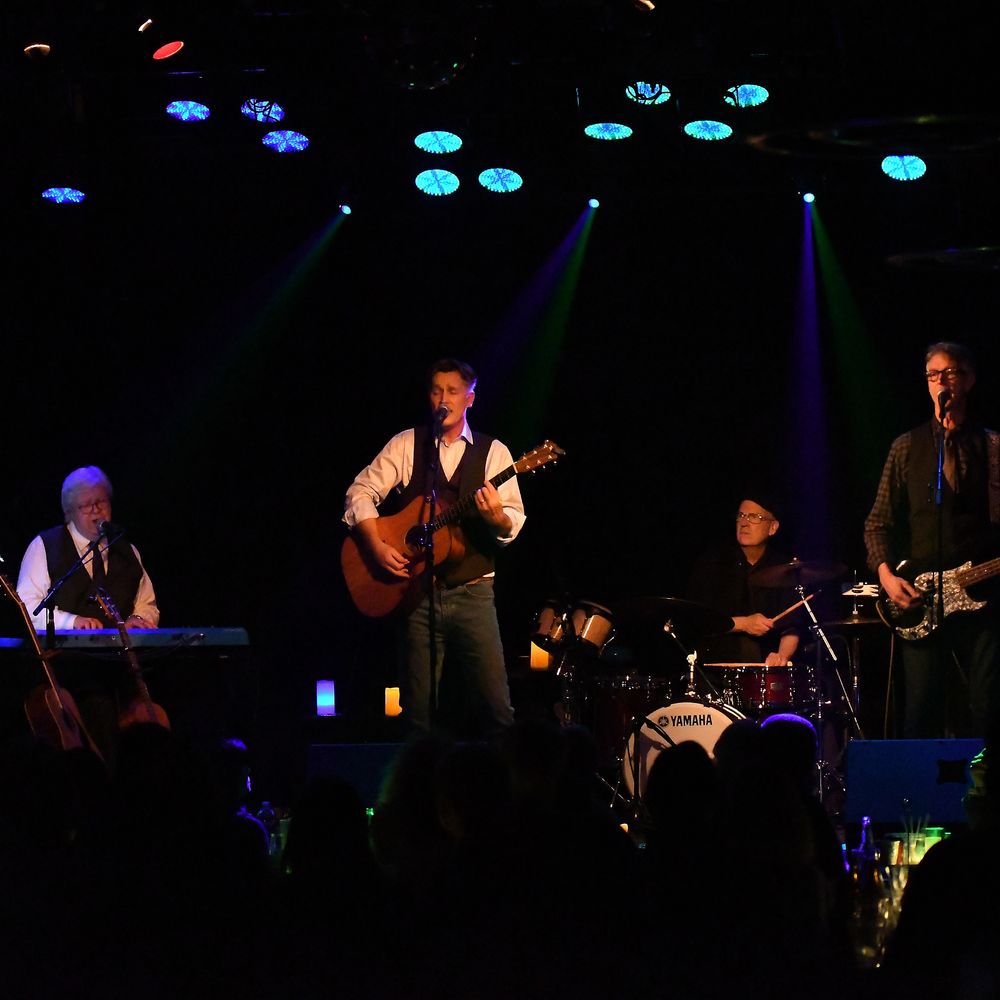 the powers that be
GROWN-UP ALTERNATIVE pop
LYRICAL, MELODIC, PERCUSSIVE
THE POWERS THAT BE play grown-up alternative pop music.
It's earthy, but not traditional. It's rocking, but not repetitive. It's nuanced, but not precious. It's thoughtful, but never self-absorbed.
It's heavy...like a feather.
As evidenced on their 2019 debut album, "(re)animate," the band's original songs are both immediately catchy and endlessly memorable. They're built simply around the spare acoustic guitar and intimate voice of Jonathan Mudd. They explode with sprays of color from Ed O'Connell's keyboards and Buddy Griffin's pedal steel guitar. They percolate with rhythm from Cal Everett's rubbery bass and Chuck Sullivan's arsenal of drums and hand percussion. All together, THE POWERS THAT BE play with detail and dynamics seldom heard in this day and age--and with their crisp three- and four-part vocal harmonies layered on top, their shows are nothing short of stunning.
In the words of the independent music journal Blurt: "Meaty guitar riffs atop propulsive rhythms; instantly hummable melodies and a keen sense of dynamics; lyrics about loving and losing and getting back together, all with an undercurrent of reflection and redemption."
Collectively, the musicians in THE POWERS THAT BE have played with a veritable who's who of rock, pop, folk and soul sidemen and stars, performing in every notable venue in the Washington, DC region and beyond--including The Warner Theater, Wolf Trap, The Birchmere, 9:30 Club, The Fillmore, Ram's Head, The Strathmore, and The White House.
0:00/3:32

0:00/4:08

0:00/3:18

0:00/3:27

0:00/4:10

0:00/3:46

0:00/2:48

0:00/3:31

0:00/3:39

0:00/2:48

0:00/3:33

0:00/4:28